Baileys Experience
We got Bailey when he was almost three years old. Approximately one year ago he developed intermittent lameness in his left front leg. He had blood tests, xrays, hydrotherapy, acupuncture and ultrasound but he remained lame. his pain gradually increased until he required steroids and opioid analgesia to relieve his pain. He could only walk for 10 minutes twice a day and was a really miserable dog.
Due to his symptoms not improving he had an MRI scan and then a shoulder and elbow arthroscopy. We were advised that there was no obvious cause for his pain but the he required his leg amputating for pain relief. We had a second opinion, 2 more MRI scans and a CT scan with the super vet Noel Fitzpatrick and we were advised he was likely to have a nerve sheath tumour. His front leg was amputated.
2 weeks post amputation he came to the dog spa hydro pool with Nora to increase his stamina and strength. He has gone from a poorly miserable pain ridden dog to the dog we once knew. He is happy, able to mobilise more easily and we know he is on the road to recovery with the help of Nora and the hydro pool. He currently goes swimming twice a week and manages well with only three legs. Once his fitness improves we aim to bring him back monthly as a maintenance programme to keep his joints fit.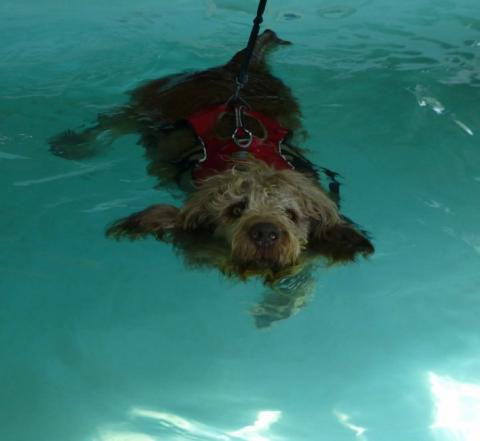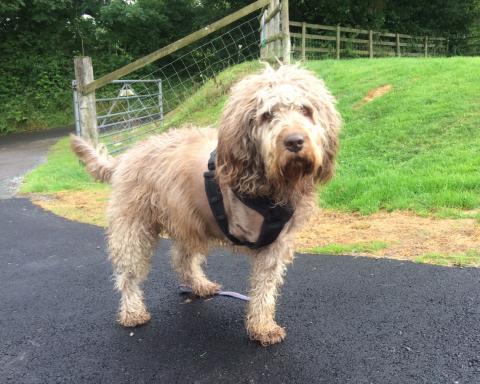 To view next story please click here.